Leaders of The Church of Jesus Christ of Latter-day Saints across Canada share their thoughts on finding an increased measure of peace in 2022.
The year 2021 was declared by the United Nations as the International Year of Peace and Trust, a time to encourage "the continued and increasing efforts and activities on the part of civil society organizations throughout the world in advancing a culture of peace. ... Peace and trust entail accepting differences and having the ability to listen to, recognize, respect and appreciate others, as well as living in a peaceful and united way" (un.org/en/observances/international-years).
Church President Russell M. Nelson has taught, "Because of the long history of hostility upon the Earth, many feel that peace is beyond hope. I disagree. Peace is possible. We can learn to love our fellow human beings throughout the world. … Things we have in common are greater than are our differences. Peace is a prime priority that pleads for our pursuit. … As individuals, we should 'follow after the things which make for peace.' We should be personal peacemakers" ("Blessed Are the Peacemakers," October 2002 general conference).
PEACE REQUIRES LOVE
Elder David G. LaFrance, North America Northeast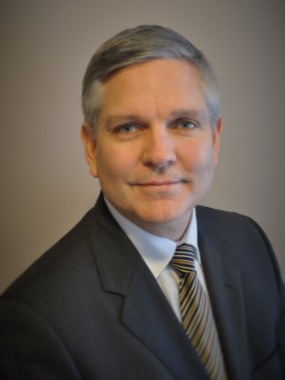 The carol "I Heard the Bells on Christmas Day" was written during the American Civil War. In a moment of despair, with so much hate and conflict in the world, the ringing of Christmas bells continues to provide the listener a sense of renewed hope and promises that "the wrong shall fail, the right prevail with peace on Earth, good will to men."
Peace on the Earth and good will to all requires love. Jesus Christ taught that the two great commandments are to love God and to love our neighbour (see Matthew 22:37–39). When we focus on the good in others with the understanding that we are all children of God, we begin to foster that love.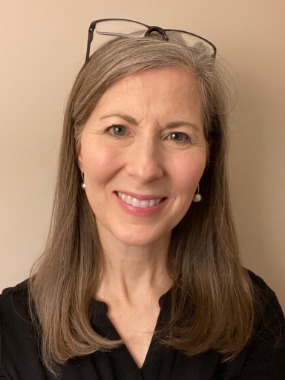 Michèle Stone Hynynen, Canada Newsroom Editor
Life's experiences have taught me that peace — inner peace — cannot exist without truly loving others. To attain such peace, we must forgive, see others as our Heavenly Parents and Christ see them and extend love without condition.
This coming year, may we deliberately seek peace by first loving one another.
PEACE COMES THROUGH HOPE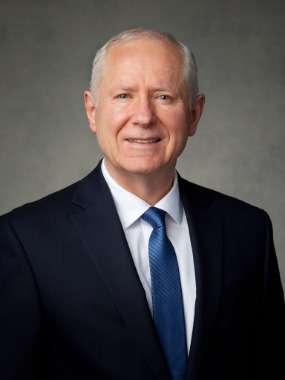 Elder John N. Craig, North America Central
Having hope in Jesus Christ and His promises during the challenges and unfairness of life brings peace. As Elder Quentin L. Cook, an Apostle of The Church of Jesus Christ of Latter-day Saints, recently taught, "Peace in the world is not promised or assured until the Second Coming of Jesus Christ. … However, personal peace can be achieved despite the anger, contention and division that blight and corrupt our world today" ("Personal Peace in Challenging Times," October 2021 general conference). This peace comes as we have hope in Christ.
Hope is more than merely a passive wish or a distant dream. It is active and engaged every day. "Hope is an abiding trust that the Lord will fulfill His promises to you. It is manifest in confidence, optimism, enthusiasm and patient perseverance. It is believing and expecting something will occur. When you have hope, you work through trials and difficulties with the confidence and assurance that all things will work together for your good. Hope helps you conquer discouragement" ("How Do I Develop Christlike Attributes," Preach My Gospel).
May we each choose to find personal peace in a troubled world through an active and vibrant hope in Jesus Christ.
PEACE REQUIRES WORK OR ACTION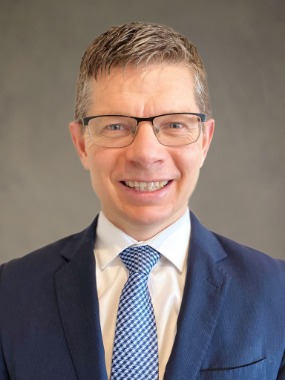 Elder David C. Stewart, North America Central
Peace, at times, seems impossible to obtain and in scarce supply in the world around us. Peace is not an accident. It is obtained one small relationship at a time. Do what you can to help heal one relationship, and then one more. It is often more difficult to be peaceful than it is to fight, but this is what Jesus Christ has asked of us: love one another; forgive one another. As you patiently look, the Lord will provide opportunities every day for you to share love.
Karen Shirley, Canada Communication Council Channels Co-ordinator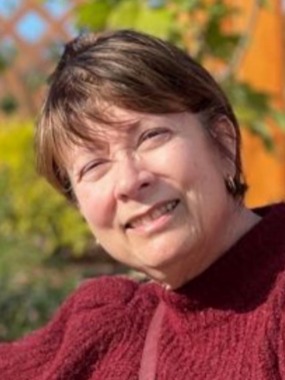 Great teachers in many countries for thousands of years have taught us that the small things we do consistently over time can make huge changes for the better. Each day, when I do the small things I know I need to do, I stop myself from being at war with myself. I become most peaceful when I count my small daily positive actions as personal "wins," when I take time to observe how "wins" have helped me or others to surmount challenges and when I see beautiful new patterns forming around me because of the positive actions I have taken.
The late Desmond Tutu once said, "Do your little bit of good where you are; it's those little bits of good put together that overwhelm the world" (reuters.com/world/africa). Let us work toward peace in our simple daily interactions with others.
PEACE REQUIRES UNDERSTANDING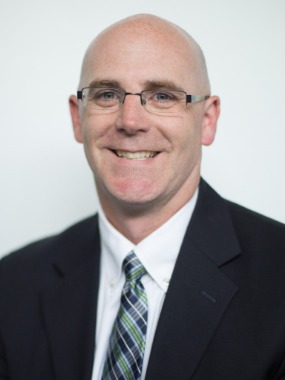 Elder M. Travis Wolsey, North America West
Peace can be found in understanding others. Jesus Christ declared, "Blessed are the peacemakers: for they shall be called the children of God" (Matthew 5:9). Peacemakers assuage contention, avoid selfishness and share kindness, thereby uniting not only individuals but communities. Those who seek peace through understanding often find their own cares, worries and discouragements are eased through the strengthening power of God.
Leigh Ann Evans, National Webpage Manager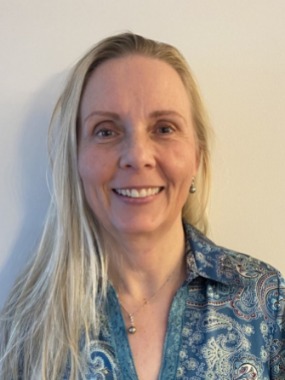 When we understand another person's circumstances, we are better able to render forgiveness and love, which ultimately gives us peace. Personally, when I have gone through a similar experience as another person, I have a deeper understanding and my actions are more compassionate, which brings peace.
President M. Russell Ballard of the Quorum of the Twelve Apostles has said, "With understanding we can strengthen relationships, revitalize neighbourhoods, unify nations and even bring peace to a troubled world" ("Building Bridges of Understanding," Ensign, June 1998).
PEACE IS PERSONAL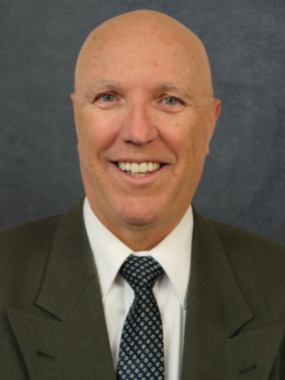 Elder Michel J. Carter, North America Northeast
In this time of turmoil that is affecting all of us, there is one important thing needed — personal peace! We need to know and rely upon that perfect brightness of hope found in Jesus Christ. He has done everything needed for us to have that perfect hope, that all will be well in the end. Christ, speaking through a modern prophet, has said, "But learn that he who doeth the works of righteousness shall receive his reward, even peace in this world, and eternal life in the world to come" (Doctrine and Covenants 59:23). There is a way to personal peace.
Elder Quentin L. Cook once said, "A beautiful and beloved new hymn, written for today's youth by Nik Day, titled 'Peace in Christ' declares, 'When there's no peace on Earth, there is peace in Christ'" ("Personal Peace in Challenging Times," October 2021 general conference).
Amy Stewart, Canada Communication Council National Social Media Manager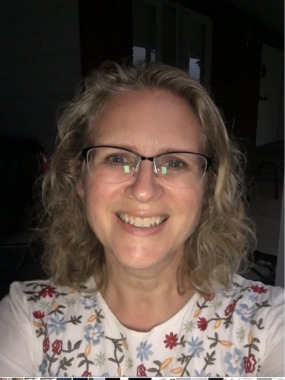 When the storm raged on the Sea of Galilee, Jesus calmed the waters with the words "peace, be still" (Mark 4:39). It is a reminder to me that when the chaos of life becomes too much, I can ask the Saviour to help calm me. I can find peace as I learn of Him through scripture study and prayer. It does not mean my troubles will cease, but I can find personal peace in Christ through the storms of life.
May the New Year bring an increased measure of peace to individuals, communities and our country as we show love, find hope, share understanding, work to resolve differences and seek personal peace.