Canadians generally enjoy Thanksgiving as a time to gather with family and eat lots of turkey and pumpkin pie, but is there something more to the day? Newsroom shares with you the following brief history of Thanksgiving in Canada and the meaning of Thanksgiving for eight members of The Church of Jesus Christ of Latter-day Saints from coast to coast.
History of Canadian Thanksgiving
To understand how we celebrate Thanksgiving in our present, we need to look at our past. In Canada, Thanksgiving has evolved out of our European history and First Nations deep-rooted traditions of giving thanks for surviving winter, growing a successful crop and gathering a good harvest of game. Historians believe the first Thanksgiving was celebrated in 1578 by English explorer Martin Frobisher in what is now Nunavut — 43 years before the first Thanksgiving gathering was held in the United States.
On November 6, 1879, the Canadian Parliament established a national day of thanksgiving. For many years, it was often celebrated in November. In 1957, Parliament designated that it be the second Monday of October, so it would not detract from Remembrance Day, held on November 11, and declared it as "a day of General Thanksgiving to the Almighty God for the bountiful harvest with which Canada has been blessed" (www.thecanadianencyclopedia.ca/en/article/thanksgiving-day).
Giving thanks is a valued practice to Latter-day Saints. In November 2020, Church President Russell M. Nelson proclaimed, "Counting our blessings is far better than recounting our problems. No matter our situation, showing gratitude for our privileges is a fast-acting and long-lasting spiritual prescription" ("Global Prayer of Gratitude," November 2020).
Canadian Latter-day Saints Give Thanks
Scott Ostertag of the Burnaby Ward in the Vancouver British Columbia Stake said, "Thanksgiving is typically a celebration of the harvest and the bounty we are blessed with in Canada. May we give thanks to all those who have brought the food to our tables this Thanksgiving — the hardworking farmers, the truckers who bring it to the grocery stores and the many others who help bring it to our tables."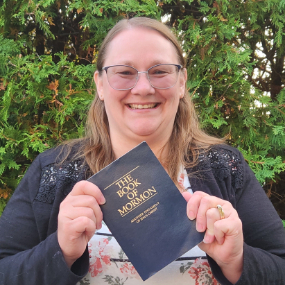 Tammy Griffin of the Fallowfield Ward in the Ottawa Ontario Stake said, "I am truly grateful for my friend who took the time to introduce me to the Book of Mormon — not once, not twice, but three times. I am grateful for the gospel of Jesus Christ as I know and understand it. It is a gospel that teaches us to love our neighbour."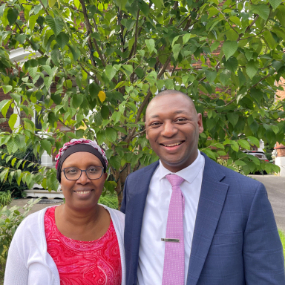 Patrick and Cornetta Robertson of the Montréal Ward in Quebec emphasized that being thankful helps them recognize their blessings, even in difficult times. Patrick noted, "I am grateful that Heavenly Father preserved the life of my eternal companion. Cornetta's diagnosis of stage 3 cancer [in the fall of 2022] was devastating. The adversity that we faced during this year-long struggle reminded us to seek and recognize daily the tender mercies of the Lord. With gratitude, I am better able to focus on the blessings that surround me, making me feel more empowered, resilient and capable of overcoming challenges."
Cornetta added, "I'm most grateful for my family and for their love and support. Having gratitude this year has given me more hope and helped me to be less anxious."
Lesley Graham of Aylmer, Quebec, said, "This year, Thanksgiving is a little different for me. It's not the first time some of my children won't be home, but this year I am reminded just how truly blessed I am. I have a son deployed overseas with the Canadian Armed Forces, because not everyone has the same freedoms I have. I don't live in fear for my life or in a war-torn country. I'm thankful for the service and sacrifices our women and men in the military and their families make."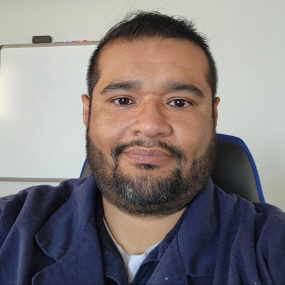 Roberto Sofoifa of the Cole Harbour Ward in Nova Scotia said, "Thanksgiving is a time when I can reflect on the things I am grateful for in my life. I am blessed to have a wonderful family. I am thankful for the gospel and for a living prophet to guide us. I am grateful for the love that Jesus Christ has for me."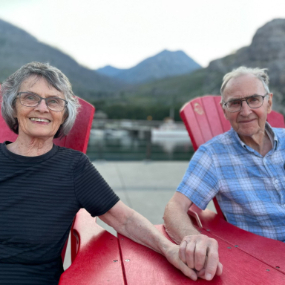 Janet MacLennan of Halifax, Nova Scotia, said, "I am thankful for the glorious weather we have been having and for all the great woodland trails nearby, where we can walk and enjoy nature. I am so very grateful that at age 81 I still have good health and can enjoy walking all these great trails."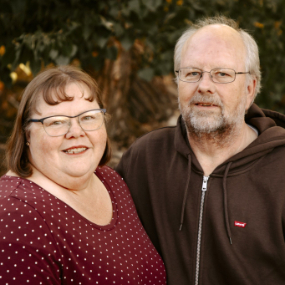 Coralee Leeson of the Stirling 1st Ward in the Lethbridge Alberta East Stake said she is thankful to have a prophet of God on the Earth today. She said, "With all the crazy things going on in the world today, it brings me peace to know that Heavenly Father is in charge."
Silvia McInnes of Winnipeg, Manitoba, is thankful for a prophet, specifically President Russell M. Nelson. She said, "His inspired council for our times speaks peace to my soul and lets me look to the future with hope, even when circumstances and events seem dark."