Feed Nova Scotia calculated that a recent donation from The Church of Jesus Christ of Latter-day Saints will provide 525,000 meals to food-insecure households in Nova Scotia.
Nick Jennery, executive director of Feed Nova Scotia, said of the Church's $350,000 donation: "[It] brought us to tears for the impact that it will have on Nova Scotian communities and those who serve them. ... We know the impact that one meal can have — it takes away immediate anxiety; it can start a conversation and make a needed connection; it can provide hope. Multiply that times 525,000 — that is a huge gift to those most vulnerable in our community. The donation also inspires staff and volunteers to do the best they can. The belief that the Church has in the work we do is both humbling and motivating."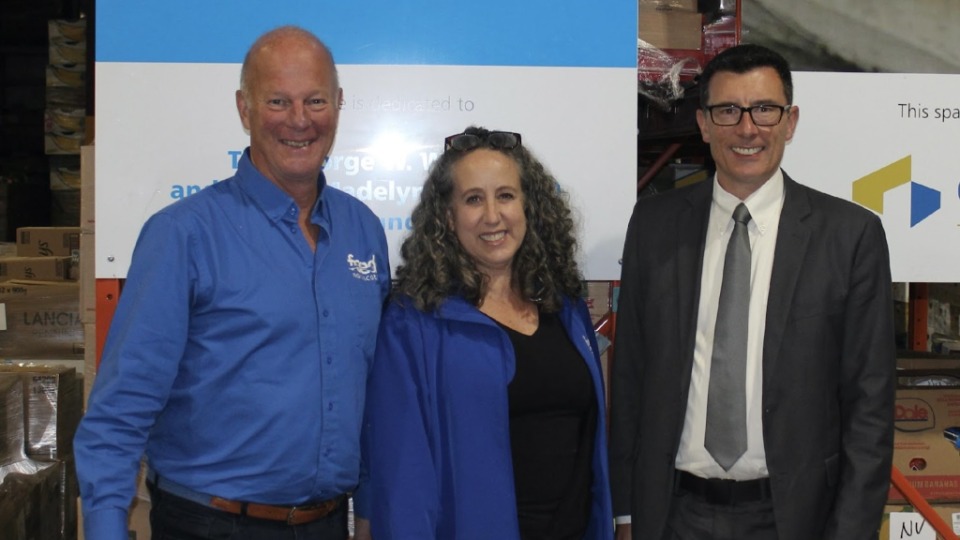 Among Nova Scotians, one in five live in food-insecure households and one in four children live in poverty. Since 2021, Feed Nova Scotia, has seen a 25 per cent increase in the number of people accessing its support, necessitating assistance for an additional 14,500 first-time users of its food bank network.
President Jonathan Fox of the Dartmouth Nova Scotia Stake stated, "I have a great deal of respect and gratitude for the work Feed Nova Scotia is doing and for the service they provide. What an invaluable contribution they are making to the most vulnerable among us. It is an honour for us to help in this way."
Feed Nova Scotia is nearly 40 years old, having started as Metro Food Bank Society (MFBS) — a small food distribution organization supporting a few Halifax Regional Municipality food banks. MFBS changed its name to Feed Nova Scotia in 2005 after adopting a provincial mandate in 2002. Its purpose is to increase food security in Nova Scotia by responding to the immediate need for a dignified and secure access to food while advocating for systemic change to address the root causes of food insecurity.
Feed Nova Scotia supports 140 food banks, shelters, meal programs and drop-in centres across the province. It provides these facilities with three million kilograms of food each year. Every day, five large trucks pick up quality surplus food from farmers and retailers; then the trucks deliver over 62,000 kilograms of food each week, 61 per cent being fresh fruits and vegetables and frozen foods.