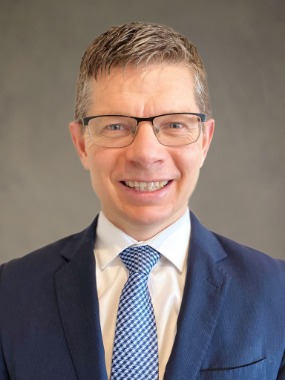 Elder David C. Stewart was named an Area Seventy and a member of the Sixth Quorum of the Seventy of The Church of Jesus Christ of Latter-day Saints at the April 2020 general conference. He is responsible for the North America Central Area, Lethbridge and Calgary Co-ordinating Councils.
Elder Stewart received a bachelor of science degree in science from the University of Alberta, a doctor of medicine degree from the University of Calgary and a certificate in family medicine from the University of Western Ontario. Since 1999, he has worked as a family physician.
Elder Stewart has served in a number of Church callings, including full-time missionary in the Japan Osaka Mission, counsellor in an elders quorum presidency, counsellor in a ward Young Men presidency, ward Young Men president, stake Young Men president, elders quorum president, bishop and stake president.
David Calvin Stewart was born in Edmonton, Alberta, Canada, on February 19, 1970. He married Karri Sue Hill in 1993. They are the parents of four children. Elder and Sister Stewart reside in Lethbridge, Alberta, Canada.