Elder John N. Craig was named an Area Seventy and a member of the Sixth Quorum of the Seventy of The Church of Jesus Christ of Latter-day Saints at the April 2018 general conference. He is responsible for the North America Central Area, Winnipeg and Edmonton Co-ordinating Councils.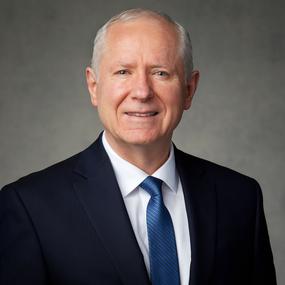 Elder Craig received a bachelor of civil law from Magdalen College Oxford University, a bachelor of laws from the University of Alberta Law School and an undergraduate degree in pre-law and business from University of Lethbridge. Since 1987, he has worked as a partner of Bennett Jones LLP. He previously worked as an articling clerk for the Supreme Court of Canada.
Elder Craig has served in a number of Church callings, including full-time missionary in the California Ventura Mission, ward Young Men president, Scoutmaster, elders quorum president, bishop, high councillor, high priests group leader and stake president.
John Noble Craig was born in Pincher Creek, Alberta, Canada, on December 28, 1959. He married Carol Rayner in 1981. They are the parents of seven children. Elder and Sister Craig reside in Calgary, Alberta, Canada.