Elder G. Lawrence Spackman was named a member of the Sixth Quorum of the Seventy of The Church of Jesus Christ of Latter-day Saints on April 6, 2013.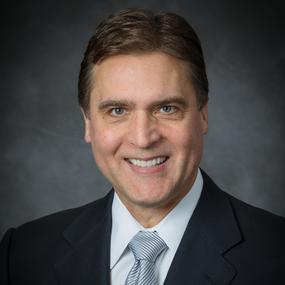 Elder Spackman received a bachelor of science degree in mechanical engineering from Brigham Young University in 1975. He was designated a professional engineer by APEGGA. In 1986 he received a master of business administration degree from the University of Calgary. Elder Spackman is the president of Spackman Enterprises Ltd. Prior to founding Spackman Enterprises Ltd., he was the president of TransCanada Energy Ltd. from 1998 until 2000, president of TransCanada Power L.P. from 1997 until 1999 and president of Northridge Gas Marketing Inc. from 1992 until 1996. He served on the Natural Gas Advisory Committee of the New York Mercantile Exchange from 1992 until 2000.
Elder Spackman has served in numerous Church callings, including full-time missionary in the England Central Mission, bishop, stake presidency first counsellor, mission president in the New York New York South mission and stake president.
Grant Lawrence Spackman was born in Edmonton, Alberta, Canada, on May 13, 1951. He married Flora Elizabeth Walker in August 1975. They are the parents of five children. Elder and Sister Spackman reside in Calgary, Alberta, Canada.