A recent post by a local Ottawa neighbourhood free-exchange group resulted in a service project benefiting a family of the Ottawa Ontario Stake (similar to a diocese) of The Church of Jesus Christ of Latter-day Saints.
"A nurse from the Ottawa Hospital … posted [in the free-exchange group] a request for knitters to make hats for newborns. Their supply was very short," said Anne-Marie Johnson, a member of the Riverside Ward Relief Society (a local Church women's group) of the Ottawa Ontario Stake. "I messaged her, said that the ladies in my church might be able to help, and then I posted a request on Facebook."
A group of Latter-day Saint women who knit and/or crochet hats in their spare time jumped on the project. They have produced about 75 hats since April.
Johnson then delivers the hats to the Ottawa Hospital neonatal nurse in a physically distanced way — she texts and then places the hats on the nurse's porch.
"She texted [back] after one recent drop-off that the hats came in the nick of time, as the hospital would have run out the next day," explained Johnson.
Typically, these types of service projects go into the hospital system, and the volunteers never hear anything else.
On June 19, 2020, the hat project came full circle when Jayda Gail Lucille Ondaye was born three weeks and two days early at the Ottawa Hospital, weighing 4 pounds 4 ounces and not much bigger than a lady's slipper.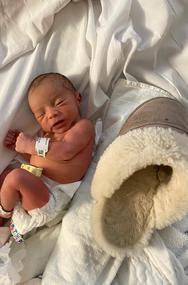 Jayda was in the neonatal intensive care unit for some time after her birth. When her mother, Ottawa Ontario Stake member Jacqueline Haarsma, finally was able to see her, Jayda was wearing a knitted hat donated by the local Relief Societies.
"While this is not one of the hats I personally knitted, I'm so happy to see that my great-niece was the recipient of one of our hats," said Freda Booth, a member of the Chapel Hill Ward Relief Society and one of the knitters from the Church.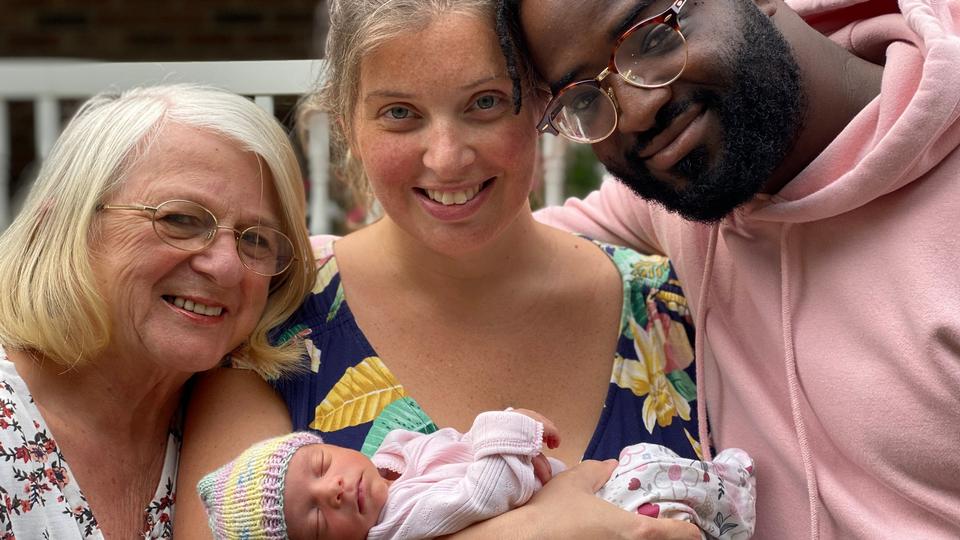 Booth continues to knit hats, and Johnson continues to deliver them to the Ottawa Hospital nurse who works in neonatal care. And the circle of knitters is expanding.

Booth of the Chapel Hill Ward knits preemie hats to be donated to the Ottawa Hospital.        The next batch of hats are ready for delivery.