Elder James E. Evanson was named a member of the Sixth Quorum of the Seventy of The Church of Jesus Christ of Latter-day Saints on April 4, 2015.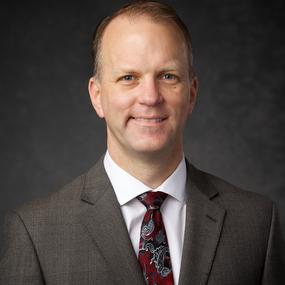 Elder Evanson received a bachelor of science degree in dental materials in 1993 and a doctor of dental surgery in 1995, both from the University of Alberta. Elder Evanson has maintained a general dental practice in Lethbridge, Alberta, Canada, since 1995.
Elder Evanson has served in a number of Church callings, including full-time missionary in the Arizona Tempe Mission, ward Young Men president, elders quorum president, stake Young Men president, high councillor and stake president.
James Eugene Evanson was born in Taber, Alberta, Canada, on August 16, 1968. He married Jody Karil Zobell in 1989. They are the parents of five children. Elder and Sister Evanson reside in Lethbridge, Alberta, Canada.