Sylvain Fabi, the consul general of Canada for the United States Mountain West Region, recently visited the global headquarters of The Church of Jesus Christ of Latter-day Saints. His visit on May 26, 2021, was brief, but he indicated it was impactful.
"I was honoured to get the chance to visit The Church of Jesus Christ of Latter-day Saints as part of my first outreach trip to Utah," Consul General Fabi said. "I consider one of the top highlights of the trip to be our meeting with Elder Arnulfo Valenzuela to learn about the Church's presence in this region and its important humanitarian work."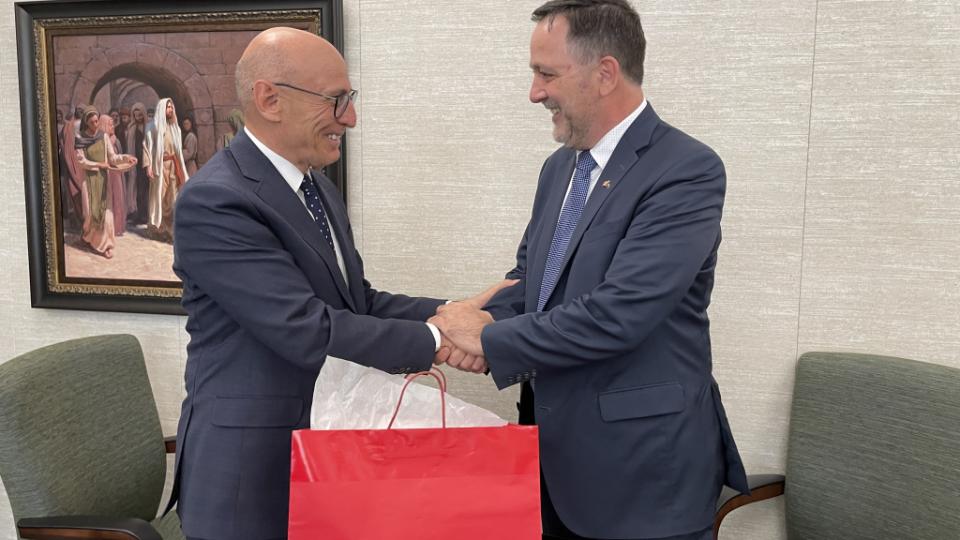 Elder Valenzuela is a General Authority Seventy who serves in the area presidency for the North America Central Area, which includes Alberta, Saskatchewan, Manitoba and parts of Ontario and British Columbia.
"I had an excellent time with Consul General Sylvain Fabi," said Elder Valenzuela. "He is a gentleman who indicated genuine interest in learning about missionary work and humanitarian efforts done by the Church. Meeting Mr. Fabi was a blessing, and we were honoured to receive him."
The consul general's visit also included a tour of the Conference Center and the Tabernacle, where principal organist Richard Elliott played "O Canada" on the world-renowned Tabernacle organ.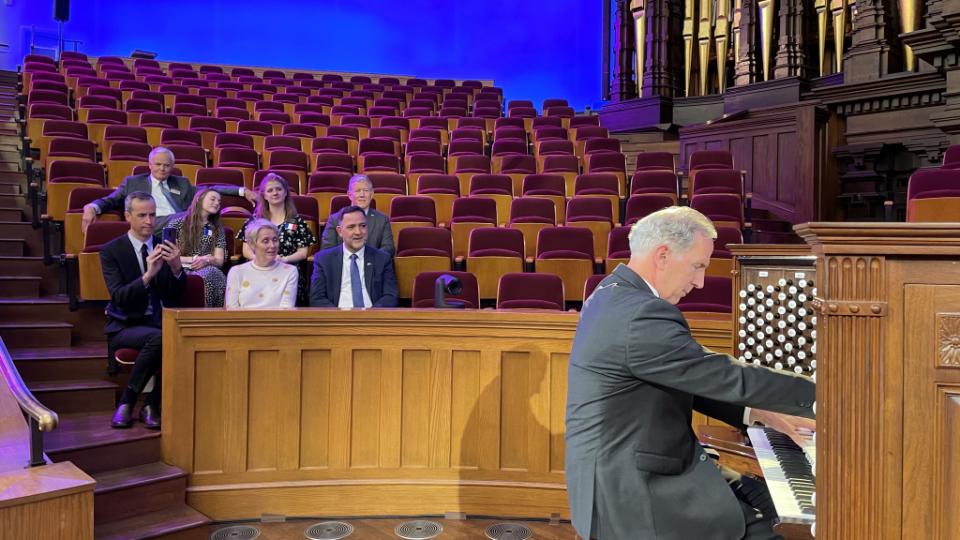 Consul General Fabi was accompanied by Kathryn Burkell, consul and senior trade commissioner; Stephen Green, consul, foreign policy and diplomacy service; and Paul Campbell, honourary consul of Canada for the state of Utah.
Consul General Fabi oversees a team of 17 people who work within Colorado, Kansas, Montana, Utah and Wyoming to strengthen trade and economic ties, and enhance political, academic and cultural connections. The consulate staff also assists Canadians visiting or living in the five-state area.
"Canada looks forward to expanding business opportunities and strengthening our already deep political and cultural ties with Utah," said Consul General Fabi.